Spanish Language Schools
Alle Dienstleistungen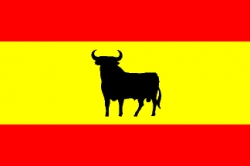 Spanish Language Schools programs in Spain - Spanish Language Schools for Irish Students

In addition to programs in Ireland, Language Xchange Ireland also offers two programs in Spain.
Our Spanish Language Schools are designed to meet the learning needs of student groups aged between 12 to 25 years old. Programs at these schools are available for groups of 10 students or more who may be accompanied by their teacher or lecturer.





Toledo School
Our Toledo Spanish Language school offers programs for students aged 17 to 25 years old with classes taking place for three hours each morning, followed by lunch at the Host Family home and activities in the afternoon.
This school is located in Bargas, six kilometres from the wonderful city of Toledo in central Spain. Toledo was designated a World Heritage Site by UNESCO in 1986 and is surrounded by the Tago river. The town is just 70 kilometers from the Spanish capital, Madrid. This location offers students an opportunity to see one of the prettiest towns in central Spain as well as providing the safety and security of a small town rather than a large city.





Accommodation for the Toledo school is provided by Host Families who are all carefully selected by us and matched to the needs of each individual student. All Host Families have children and live in residential areas.
Contact us for more details – we look forward to hearing from you!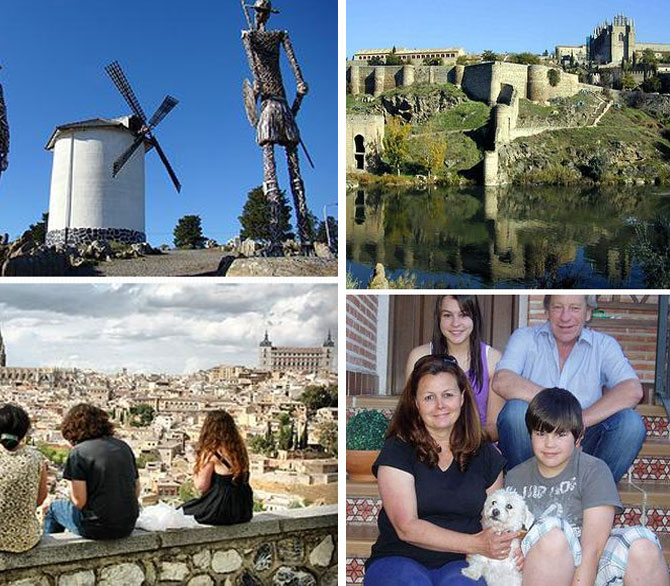 Casas de Lujan
Our Casas de Lujan school offers programs for students aged 12 to 16 years, with classes taking place over the full day.
This campus is in a boutique alcohol-free resort located in Casas de Lujan - an enclosure surrounded by history, monasteries and Roman settlements in the Saelices province of Cuenca. Accommodation is provided in timber bungalows with 24 hour supervision in this safe, picturesque environment.
This program is available for groups of 10 students or more, who are accompanied by their teacher(s).
Facilities include:

• Basketball court
• Swimming
• Disco / Karaoke / zumba dancing
• Dining area and own kitchen
• Large estate with large gardens
Contact us for more details – we look forward to hearing from you!




What we offer
Our large team of native Spanish speakers and small class sizes of approximately ten students ensure students have an ideal environment in which to improve their Spanish language skills
Our professional teams include qualified native Spanish speaking teachers; experienced, Spanish speaking supervisors; lifeguards and sports instructors
We ensure that all accommodation is of an excellent standard
All of our Spanish Learning Programs include fun and interesting sporting, cultural and other evening activities as well as a cultural trip to Madrid, a spectacular night sleeping in the courtyard at the Castle of Belmonte (July and August) or a weekend in Toledo with hostel accommodation included (September to May).


Airport transfers are included and program duration is flexible to meet the needs of individual groups
Why Learn Business Spanish?
Spanish is an international language spoken by over 500 million people worldwide and is the third most spoken language in the world, after English and Chinese
In Europe, Spanish is the second most popular second language, after English
Spanish is recognised as the official language of 21 countries
Spanish language skills can enable opportunities in emerging markets such as South America
Spanish language skills also enable an appreciation of Hispanic arts and culture