Erasmus Partners
Alle Dienstleistungen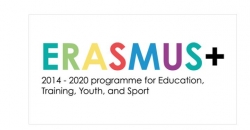 Erasmus Partners in Ireland

Erasmus +, the new EU program for education, training, youth and sport, has been launched! In 2013/14 approximately 6,900 students came to Ireland on an Erasmus + recognised program. At Language Xchange Ireland we are glad to announce that some of these students availed of our English programs.

At Language Xchange Ireland we have years of experience in providing English Language programs - including Voluntary Work Placement programs, Internships, our Business English Language School and our Summer Language School for teenagers. We are also one of Ireland's leading training companies specialising in organising and managing European mobility programs.

Based in the beautiful "Sunny South East of Ireland", we are ideally placed to offer excellent work placement training programs and Irish cultural experiences and we are uniquely placed to deliver all the services you require from EU funding, grants, research and consultancy, through to management of international mobility programs.


Our aim is to provide life-enriching opportunities that allow students to experience working life and culture in a professional Irish company. Professional and personal development are enhanced through education, cultural activities and complete immersion in an English speaking environment.

Many Erasmus + funded projects across Europe have already partnered with us to manage their English learning Projects!

Our website contains in-depth information on the programs that we manage and the services we offer our project partners, students and stakeholders.

Our many partners include schools, colleges, academies, universities, youth organisations, training organisations, foundations, private and non-profit organisations and job centres from across Europe on a variety of different programs for groups of all ages. As an experienced Hosting Partner, my team and I would be delighted to work with you and assist you with all aspects of your international mobility programs.

As the Owner and Managing Director of Language Xchange Ireland, looking back over the past number of years, and I am very proud of the large number of young students and adults that we have helped to achieve life changing experiences and career opportunities. Our pre-program 'e-Learning package' has made the experience for students and teachers alike much more enjoyable. We believe preparation in advance of the Irish program is the key to success and our e-Learning package, unique to Language Xchange Ireland, provides this preparation.

Additionally, our online database provides customers with access to information 24hrs a day and our 'Frequently Asked Questions' section allows customers to avail of information on their own program instantly without waiting on teachers or agents to reply. This also relieves the teacher & agents of repetitive enquiries and allows them to focus on the program's success.

I hope you find the information on our new website useful. If you need our assistance please do not hesitate to contact us by phone or email and one of our team always be available to help.

I look forward to the future, continuing and developing excellent working relationships with you all.

Con Furey,
Managing Director.