FREE e-Learning package
Alle Dienstleistungen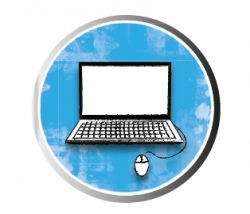 What is our Free E-Learning Package?

At Language Xchange Ireland we want all students to get the maximum benefit from their experience with us. As part of our unique, multi-tiered approach to learning Business English, each student's immersion in the English language doesn't just begin when they reach Ireland. Instead, we have created a FREE, comprehensive online learning resource that can be completed from home before students arrive. This not only allows us to assess their proficiency in English, which will help us to find the most suitable work placement for their language ability, but will also improve their spoken English and fluency prior to their arrival in Ireland.





Our aim is to boost skills and employability and modernise training & education:

In addition to improving spoken English, we carefully select topics that assist students to develop an essential set of employment-related skills. We choose topics that are fun, motivational and inspirational to engage students in the learning experience. Topics include how to dress appropriately for an interview; what to expect and what to do on your first day at work; workplace safety; how body language influences employment; how to impress your employer; employment tips from business celebrities; and much more. The E-Learning Package also includes a broad range of basic life skills including....



- How to do social media marketing
- When to use please, thank you and excuse me
- Workplace health & safety notices
- How to clean a room
- Water safety
- Reading body language of work colleagues
- How to make a cappuccino
- How to impress on your first week at work
- How to carry plates in a restaurant
- Displaying initiative ​and motivation at work
- Understanding accents
- Preparing for the work environment in another country
- What employers want
- Employer interviews
- Principles of selling and closing a sale
- Workplace Ethics
- Following your passion
- Interviews with empowering leaders
- Climbling the corporate ladder
- Business buzzwords
- Excellent customer service
- Common business expressions​

Our combined focus on improving spoken English prior to arrival in Ireland and developing a set of employment-related skills ensures that students are well prepared and get the maximum benefit from their Language Xchange Ireland experience. They will also have a broad set of life skills and experience that will benefit them in all aspects of life. Our aim is to ensure students are equipped with essential day-to-day life skills that can't be learned from a book!


Our uniquely developed e-Learning package contributes enormously towards the Erasmus + objectives of improving students "skills, competencies and language in preparation for employment in the European market". Our e-Learning packages are bespoke-built to ensure students are prepared for this program and for their future career path. It was designed and built over a three year period by a business person, an employer and a registered trainer - our Managing Director, Con Furey. Our objective was to evolve this unique preparation tool with our expanding business and new services….we hope you enjoy it!
Our FREE e-learning program will be available to all LXI students for 6 months after they leave Ireland, to further improve their English. There are 50 hours or 1,290 questions in total divided between Level I, Level II and Level III. On completion of Level I, students are eligible to receive a certificate from Language Xchange Ireland for their achievement. On that certificate, LXI present the students score in the form of an A, B or C grade. This certificate will be an excellent addition to anyone's CV.
e-Learning for Agri Work Placement & English Program

We want all our students to be safe and well informed throughout their agricultural experience in Ireland. Our tailored e-Learning Agri Module gives students an opportunity to learn terminology used on English-speaking farms before arriving in Ireland as well as addressing farm safety in depth.
Students of the Agri Work & English Program undertake this specialised module, in addition to the other modules available to all students, to ensure they are well equipped to stay safe and make the most of their farm-specific work placement. The Agri Module includes:



- Farmng terminology
- Daily life on an Irish farm
- Welding safety
- Milking
- Global food challenges
- Equestrian safety
- Farm health
- Tractors and machinery
- Cutting turf
- Grass budgeting
- Pig farming
- Farm safety in Australia and New Zealand
...and much, much more!

How does the E-Learning Package work?
The student is led through a series of videos and grammar tests of increasing complexity, challenging and improving their English comprehension as they go. Not only will they experience the English language spoken in a wide range of accents throughout the package but many of the videos are geared specifically to improve their ability to prepare and apply for job interviews, be more confident public speakers, improve body language and many other qualities to help them become more valuable to prospective employers.



The Benefits of the EU for its citizens

Teach your students the "Benefits of the EU" for all its citizens, for FREE, through our new module in e-Learning. Improve your Erasmus + application process by including this unique offering as part of your program. Language Xchange Ireland have developed a new 10 hour e-Learning module which teaches your students how the EU works, how it benefits them in; Travel, Social Care, Employment, Social support, Regional support, Education, Security & Enterprise. Available in beginner and intermediate level English - this product is unique to LXI and available now FREE with all our programs.
Video Titles:-


How the EU Works
Decision making in the EU
Erasmus Story
ESF Investing in People EU
Energy & Transport
EU Solidarity Corps
Living & Working in the EU
Pensions in the EU
VET success stories
Youth Guarantee
EU Travel & Movement ... amongst others